Environmental Studies
環境教育
Main
Environmental Studies is a school-based curriculum for S.1 and S.2 students. The modules are designed to enrich students' language exposure and enhance the fundamental skills of language learning. To arouse students' interest, a wide variety of activities are held. In S.1, students have to use handheld devices to measure the temperature, wind speed and humidity. They even have to grow their own plants at school. In S.2, a field trip to Lamma Fisherfolk's Village is arranged so as to enhance their understanding of the daily lives of the fishermen and the threats of the fishing industry in Hong Kong.
Aims
The aims of Environment Studies are to enable students:
to increase students' exposure to English and basic concepts of Geography;
to facilitate application and consolidation of knowledge and skills learnt from other subjects;
to develop knowledge and understanding of space, place and environment, especially the spatial distribution and the interaction between human and the environment; and
to think and to enquire in a geographical manner.
Curriculum
To ensure students have the strongest exposure to English, lesson allocation of Environmental Studies is as follows:
2 lessons per cycle
Details
Form
Syllabus
Activities
S.1
Chapter 1 An Introduction
Chapter 2 Myself
Chapter 3 My Family
Chapter 4 My School
Letter posting activity
Using handheld devices to measure the weather conditions of our school
Chapter 5 My Environment
Plant growing
S.2
Chapter 1 The Trouble of Water
Chapter 2 Water Problems in China
Peer teaching
Chapter 3 Our Fishing Industry
Field Trip to Lamma Island
Chapter 4 Saving Our Fishing Industry
Assessment
We put emphasis on both summative and formative assessment.
The formative assessment accounts for 30% of the total subject score. Diversified modes of continuous assessment are adopted such as peer teaching, individual presentations, group presentations and classroom participation. Ongoing feedback is offered to students. It helps students identify their strengths and weaknesses and encourage further progress.
Photo Gallery
S.2 Field Trip to Lamma Fisherfolk's Village in 2019
S.2 Field Trip to Lamma Fisherfolk's Village in 2018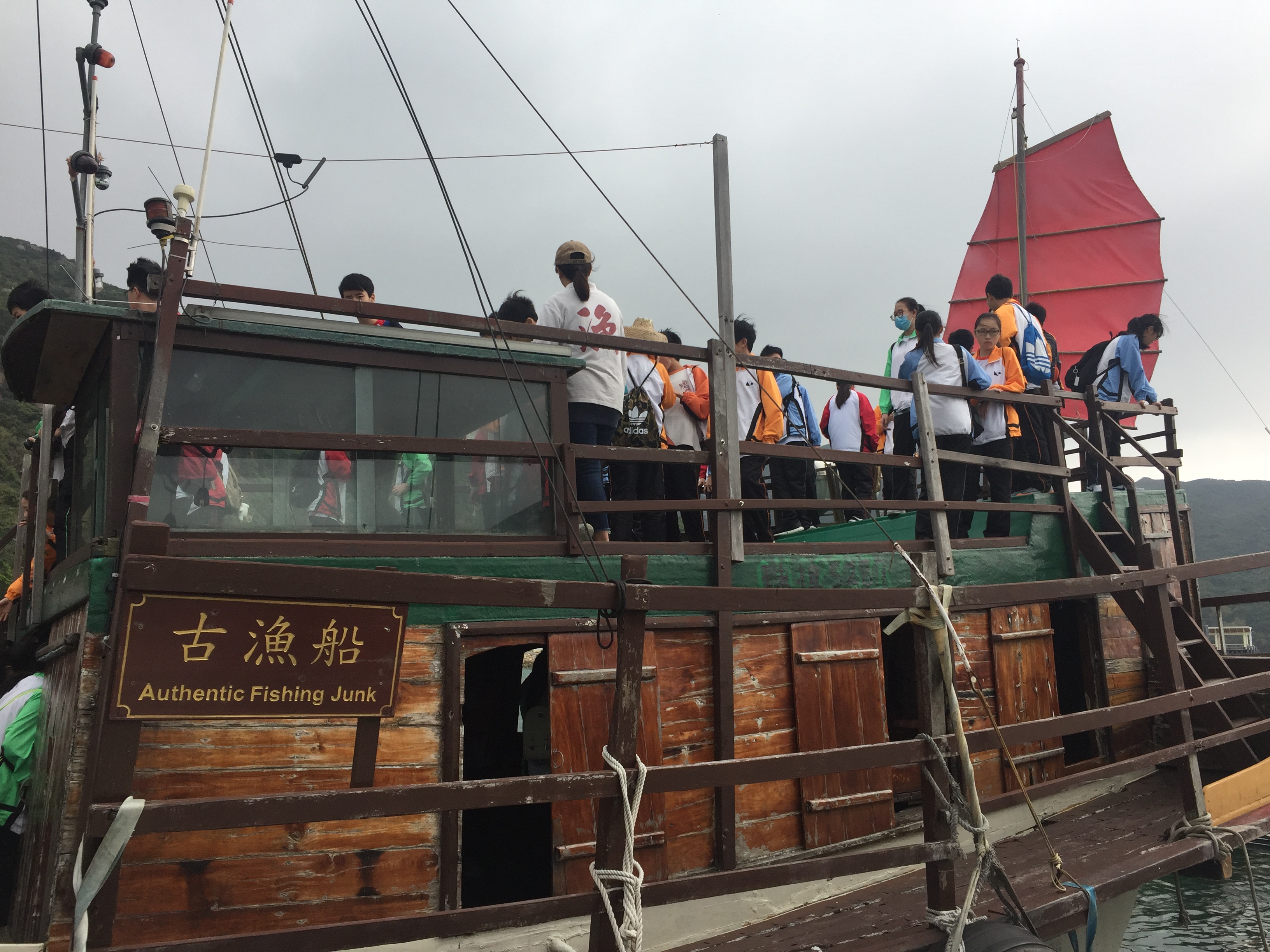 S.1 Field Trip to the Kowloon Park & Hong Kong Zoological & Botanical Gardens in 2015
S.2 Field Trip to Lamma Fisherfolk's Village in 2015

| | |
| --- | --- |
| | |
| | |
| | |
S.2 Writing Thank You Cards in 2014

| | |
| --- | --- |
| | |
| | |
| | |
S.1 Class Activity Photos in 2012

| | |
| --- | --- |
| | |